I'm really excited to be taking part in the Daybreak book tour. Daybreak is a YA science fiction action adventure by Cheree Alsop. It's the first book in the 'Girl from the Stars' series.
Cheree Alsop is an award-winning, best-selling full-time author who has published over 30 books, including two series through Stonehouse Ink.
She lives in Utah with her husband, daughter and twin sons, and enjoys reading, traveling to tropical beaches, spending time with her children, and going on family adventures while planning her next book.
(Which all sounds a perfect writer's life 🙂 )
You can catch up with her on Website / Goodreads / Facebook / Twitter
Cheree kindly shared her 'Top 10 things you need to know about Writing'. It's great advice, so without further ado:
Cheree Alsop's Top 10 things you need to know about Writing:
It's not easy, but so worth it
You get the power to make your dreams come true every day
Persistence is the key to success
You have to believe in yourself before others can believe in what you do
You must write for yourself first and if it rings true to you, it will touch others
You can never force the words to come; readers can tell if a scene is organic or mechanic
You will never have more time to write than you do right now- sit down and do it every spare minute you get!
If you have something to write, there are readers waiting to read it
The best thing you can do is give your readers the highest quality book you can; don't take shortcuts
It is completely and entirely worth all the time you put into the pages
I agree with all of these great points, especially no 7 🙂
Daybreak: The cover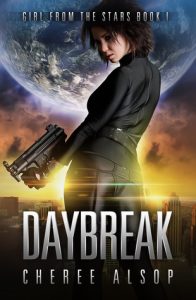 Who doesn't love a bad-ass heroine with a gun? And you can't go wrong with the huge out-of-this-world planet.
The Blurb
Liora Day, half-human, half mess-with-her-and-you'll-die Damaclan, had been thrown onto a rough path at a very early age. But when she is broken out of a cage by Devren, the young captain of the SS Kratos, she is shown that perhaps humanity does have a heart.

The Kratos is set on a mission to rescue fallen surveyors from the Revolutionaries, and Liora is given the choice to follow her Damaclan instincts, or trust Devren's dark eyes and captivating smile that promise an adventure unlike any she has ever experienced.
If you're quick, you can pick up a copy of Daybreak for just £0.99 / $0.99. Or try your luck in the Giveaway below.
GIVEAWAY!
a Rafflecopter giveaway

A big thank you to Cheree Alsop and Xpresso Book Tours for dropping by my blog. I'm off to claim my copy of Daybreak.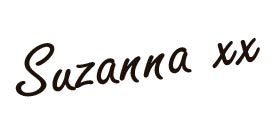 ---
---
---