Just Don't Mention It: Estelle Maskame's latest book
I've done very well at winning books recently and I'm really excited to receive a pre-publication copy of Just Don't Mention It by Estelle Maskame from the lovely guys over at Black and White Publishing.
The one all DIMILY readers have been shouting for … Tyler's story! Tyler Bruce – hell raiser and bad boy – tells his story in his own words.

Alternating between past and present, Just Don't Mention It is narrated from Tyler's perspective. We see his life as a twelve-year-old boy suffering physical abuse at the hands of his dad. We see him as the daredevil seventeen-year-old we first met in Did I Mention I Love You?, the stepbrother who falls head over heels for Eden.

In these parallel timelines we finally understand the enigmatic Tyler's complex story and his innermost thoughts – on his dad, his mum, on Eden, Tiffani and the gang – all the things Eden wasn't witness to. And, crucially, the reader gains heartbreaking insight into why Tyler becomes the self-obsessed, angry and unhappy guy we encounter in DIMILY.

This utterly addictive rollercoaster of a novel gives voice to one of the most adored characters in Estelle Maskame's extraordinary international bestseller, Did I Mention I Love You?
Just Don't Mention It is available to pre-order for the 21st of June. Will definitely let you know how I get on.
A big thank you to Black and White Publishing for the copy.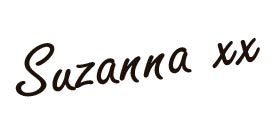 ---