I have to admit I don't like Hallowe'en but I do like scary stories and I do like sci-fi.
"Harvest Festival" by Karl Drinkwater was featured on "5 Halloween Reads to make you Shiver" over on Jera's Jamboree and, as I have a weakness for stories set in Wales, it was an obvious choice for my Hallowe'en Horror book review.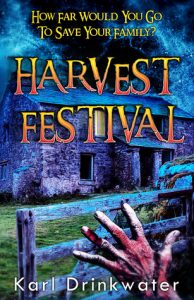 "Harvest Festival" Blurb:
First the birds went quiet.
Then the evening sky filled with strange clouds that trapped the heat below.
Now Callum wakes, dripping in sweat. Something has come to his isolated Welsh farm. If he's going to keep his family alive during this single night when all hell breaks loose, he'll have to think fast. And when he sees what he's facing, he suspects even that may not be enough.
How Far Would You Go To Save Your Family?
My thoughts:
"Harvest Festival" is a novella, just 94 print pages long. Short enough to read in one sitting, which is good because you will not want put this story down once you start.
I thought Drinkwater captured the harsh reality of living on a Welsh farm really well. The story starts with typical problems for our rather disfunctional family. Mum and Dad's marriage is failing but they are trying to keep some semblance of 'family' life together. Son doesn't want to do his chores and teenage daughter is desperate to live her own life anywhere but on the farm. However, their problems soon become trivial as the story descends into your worst nightmare.
Something is coming for you and your loved ones.
Something you don't understand.
Something that isn't going to stop.
The way the family escape the initial attack is clever. Drinkwater has obviously put a lot of thought into ways of exiting a house. I was reading faster and faster as they fought to get away. As the 'things' close their net around the village, the family bonds and the story rattles along at a cracking pace.
No spoilers, but the last pages of the book are particularly well written and I loved the double meaning in the title, "Harvest Festival". After all our hero's hard work rescuing and escaping, I didn't see the end coming. It was bad, yet hopeful at the same time. I really wanted a sequel to see what would happen next.
The only thing I didn't like about the book was it's rather toxic-coloured cover.
This is not your typical Hallowe'en horror but definitely a story to keep you up at night.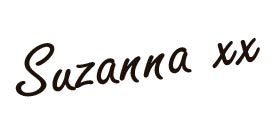 ---
---