I was really excited to receive a review copy of The X-Variant by Rosemary Cole from Xpresso Book Tours. Here's how I got on.
The Blurb
This is a science fiction tale about a time-traveling girl and a zombie apocalypse.

With her peaceful Utopian world crumbling and humanity's very existence under threat, Kala must travel back in time to 2079—when a global viral pandemic is raging—in a desperate attempt to change the course of the future. It is imperative that she succeeds, but if she does, it could mean the end of her and her people… forever.
Sounds just the book for me. 🙂
The Cover
Excuse me while I go all fan-girl.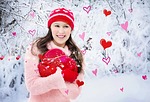 I first stumbled upon the cover for The X-Variant when I was redesigning my own sci-fi series cover and it was firmly on my 'can-I-have-a-cover-as-awesome-as-this-please' list. The colours are so cinematic and picture just drips epic dystopian. I have to know what's going to happen to the woman and the child walking through that landscape and the I love the way the artist has cleverly incorporated the DNA double helix into the design.
I love, love, love this cover. But what about the book itself?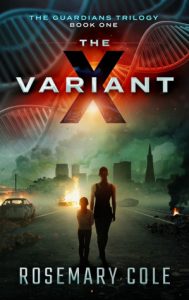 The Prologue
The book starts off with two versions of the same day; June 8th 2079. A devastating synthetic virus has been unleashed that is wiping out humanity. The first timeline doesn't end well for Brandon, Jennie and their baby but the second timeline introduces us to a mysterious girl who saves them…
The other gangers were randomly dropping one by one, but not from anything the girl was doing. Not that he could see, anyway.
"What in the hell…?" he murmured.
… and an intriguing message
I have found a candidate, a child whose DNA is healthy and appropriate for our purposes.
It's a clever introduction that draws you into the story.
2616
After this, we move to further into the future to 2616 to meet our heroine, Kala.
Society is almost Utopian-like without any issues of race, gender or religion. The 2079 virus has  evolved into a beneficial symbiont with the ability to heal people's injuries and connect them via The Dronet, the internet-like network of drones that connected everyone directly, mind-to-mind. We learn that Kala has a special symbiont which she keeps secret but we don't know why.
I have to admit, I found the world a little difficult to get into. Drones and syms took a while to get my head round. There is a great explanation but it doesn't come until page 134 so I had to completely rethink my imaginary version of everything at that point – which was a bit annoying.
Bondmates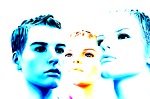 I was also confused by the whole 'bondmate' situation. Humans in 2616 form relationships with several men and women purely for reasons of friendship and sex. However, they don't bear children as reproduction takes place in test tubes and the resulting babies given to 'care parents.'
Crisfer was her [Kala's] first male bondmate. He satisfied her in a different way than Liet had, but she missed the tender intimacy she and Liet had shared. But then. Sometimes Crisfer spend a night with Liet. Unathi knew neither jealousy nor possessiveness, and Kale had no objection to this.
One thing I have to mention is that when Kala talks to her symbiont and her bondmates they keep calling each other "sweetness" and "darling" and "dear one". And, yes, I know it was supposed to by Utopia, but it irritated the hell out of me.
Anyway, you just know Utopia's never last.
Cue the mutation of the 2079 symbiont
Enter the zombies set to wipe out humanity… yet again
And bring on the plan to send Kala travelling back in time to kill off humans who carry the rogue strain of the virus so the zombie apocalypse never happens.
Let me be clear: this is a suicide mission.
2079
So far I had found it difficult to connect to
The X-Variant
, but all that changed once we went back in time.  Kala developed as a person, the writing became much more vivid and suddenly I cared about her.
Killing is completely against all Kala has known and I enjoyed seeing her struggle with her conscience and learn about grief and other human emotions that had been lost in her time. The fight scenes are well-written and the story jogs along at a satisfying pace with some unexpected twists and turns. (No spoilers 🙂 )
The Time Travel
Time travel is notoriously difficult to write.
I could kill my own ancestor and snuff myself out. Now wouldn't that be ironic?
But Cole handles this particularly well with some great scenes towards the end of the book where Kala starts to 'remember' two different timelines which I really liked.
The End
The X-Variant is a solid 4 star read – especially once you get past 2616. I had a few niggles with changing POV's at times but it's only fair I should prepare you for the ending. It's one of those moments where the author drops a huge revelation on you and then leaves you hanging around for the next installment. Aaarrrggghhhh, Rosemary!!!!! How could you do this to me???? Bring on  2018.
Happy Reading.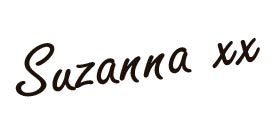 ---
---
---