Happy New Year to you all, and Happy New Cover to me
New hotness
I'm really excited to start 2017 with a sparkling new cover for Ninety-five percent Human. In preparation for the release of the sequel later on this year and also to include the two short story prequels I've written, I've re-branded the whole series. Don't they look pretty?
I'll let you into a secret. I also have the cover for the sequel and it's the best of them all. But you'll have to wait a while to see that. Sorry.
Old and busted
There are three major reasons for the change.
Firstly, the old cover didn't scream sci-fi.
I chose it initially because the blue and purple skin and hair and strangely flecked eyes depicted the idea of the girl being only 95% human. But it didn't place it in the sci-fi genre. And there was no element of romance at all.
Secondly, I couldn't find a way to add more books in a way that made them stand together as a series.
Should I make the girl's face a different strange colour? Should I put a different face in the same colour? Or a different colour? Or just settle for something completely unrelated?
Lastly, I really like sci-fi covers.
I love looking at alien landscapes with skies full of unearthly amounts of moons and weird-looking space-craft, and have picked up several novels on the strength of that. I wouldn't have done that with my book. Oops!
the second edition
So, I now have a second edition of my book. It's been a nightmare job trying to update all the files.
Amazon still shows the old cover, although they say the new one will go live any time now.
The printers are slower. Changes take over a month to update so purchasers of print copies may still receive a book with the old cover. (I'm not sure why. It's print on demand so they don't have vast stocks of the old book to clear. How hard can it be to change a file?)
And then there's my website to change, and facebook and twitter and all my advertising! And I thought I'd do this over Christmas in between cooking turkey and entertaining guests. Ha ha ha. *laughs hysterically and hits head repeatedly on desk* You can see why I didn't finish.
Free story to celebrate
Anyway, to celebrate I'm offering Sarah, the short story prequel in the series, free.

Wishing you all a great 2017.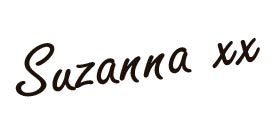 ---
---