Recently I was featured on Sarah Ward's website, Crimepieces, in her "Music to Write Books By" series.
Music is a great inspiration to my when I'm writing and I usually have something atmospheric playing. Which got me thinking about the music my characters would listen to. So, here's my playlist for the characters in Ninetyfive percent Human. There are songs for Sarah, Joe, Jake and aliens leaving their home planets everywhere.
I've included some of the lyrics from each song that struck me as relevant to each of the characters.
Don't forget to turn your speakers up loud.
---
Songs for Sarah, the alien-human hybrid.
Iris by the Goo Goo Dolls.
"And I don't want the world to see me
'Cause I don't think that they'd understand
When everything's meant to be broken
I just want you to know who I am"
Survivor by Destiny's Child.
"I'm a survivor
I'm not gonna give up"
Songs for our hero, Joe, to sing to Sarah.
Home by Phillip Phillips.
"Just know you're not alone
Cause I'm going to make this place your home"
Down to Earth by Justin Bieber
"So it's up to you and it's up to me
That we meet in the middle on our way back down to Earth"
For Joe and his crazy family.
Mad World by Gary Jules.
"All around me are familiar faces
Worn out places, worn out faces
Bright and early for the daily races
Going nowhere, going nowhere."
Crazy by Gnarls Barkley
"Maybe I'm crazy
Maybe you're crazy
Maybe we're crazy
Probably"
Theme music for Ninety-five percent Human TV series.
(Hey, I can dream)
Taking Chances by Celine Dion.
"Don't know much about your life
Don't know much about your world but
Don't wanna be alone tonight
On this planet they call Earth"
For Jake the alien robot.
Alien I am by Hawkwind.
"Squatting in your bodies, microscopic breeding
I sleep in you and eat from within
I am the Alien."
One-eyed, one-horned, flying purple people eater by Sheb Wooley.
"Well I saw the thing coming out of the sky
It had one long horn and one big eye"
For aliens everywhere who are leaving their home planet.
The Final Countdown by Europe.
"With so many light years to go
And things to be found (to be found)
I'm sure that we'll all miss her so
It's the final countdown."
And finally to get you in the mood for your journey through space.
Arrival to Earth by Steve Jablonsky.
No lyrics to this one just an epic soundtrack.
So, what do you think? What music would represent your favourite book characters best? What songs and artists would they listen to?
Let me know in the comments.
Hope you've enjoyed listening.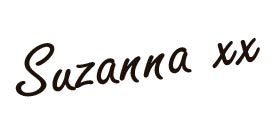 ---
---