Excuses, excuse, excuses.
Today's post was going to be my review of Phoenix Rising by Bryony Pearce for the British Books Challenge. I'm really enjoying the book… but I haven't finished, mainly due to spending two days battling with thorn trees in the garden. I'm pleased to report I won, but they did put up a good fight and I have a great collection of scratches and bruises to prove it. So, the review will have to wait until next time.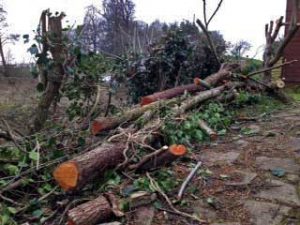 My efforts as a lumberjack aside, I've had a really good book week.
Stationery Love
Firstly, my collection of writerly notebooks and pens were featured on Jera's Jamboree's Stationery Love. So, if you want to know why I like to write with a pencil, what happened to my favourite pen ever, and why you shouldn't fill your fountain pen with Registrar's Ink, check out the interview.
Book win
Next, a copy of The Good Daughter by Alexandra Burt arrived courtesy of cosmochicklitan. (Thank you, Heidi)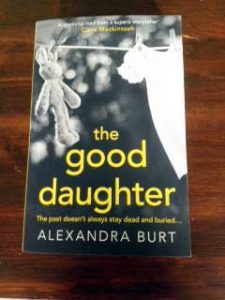 I think the cover is really effective but it's the tagline that gets me: " What if you were the worst crime your mother ever committed?" Well, you have to find out what that's about, don't you?
ARC's
I also received two ARC's.
The first one is X Variant by Rosemary Cole. When I was redesigning the covers for the Ninety-five percent Human series, X-Variant featured on my 'can I have something as awesome as this, please?' list. So, I'm really pleased to get a copy of the book. Review coming soon. No more thorn trees this week… promise.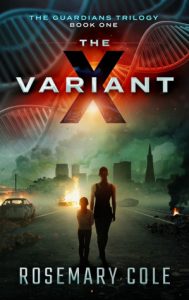 The second book is The Mystery of the Disappearing Underpants.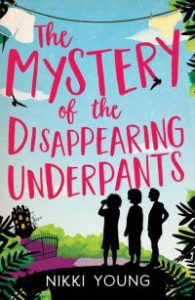 What a brilliant title?
This is a spy story aimed at 9-12 year olds and is the debut novel from Nikki Young. From the blurb, it sounds a lot of fun.
"Have you ever had something lucky?
A pair of trainers that helped you run faster, a pen that made you have the best ideas, a hat that every time you wore it, you won at chess?
Well I have my lucky underpants.
At least I did until they went missing.
Right when I needed them most."
Sci-Fi/Fantasy Box Set
To cap off the week, I'm sooooo excited to tell you that Jake, the second prequel in the Ninety-five percent Human series, will be included in a Sci-Fi/Fantasy Box Set along with ten other authors. Yay!
More details to follow.
OK, I'm off to catch up on some writing. Those thorn trees slowed progress in that department this week too.
Happy Weekend everyone 🙂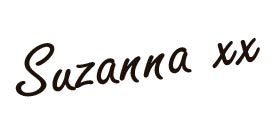 ---