Earthfall book review.
Earthfall is a sci-fi adventure by Mark Walden.
The boy ran down the rain-soaked street, weaving between abandoned cars. He crouched behind one of the vehicles and tried to quiet his laboured breath. At first he heard nothing, but then behind the noise of the falling rain he made out another sound – one that in recent months he had learned to fear.
So starts Earthfall. I wasn't quite sure why he had an un-named boy at the beginning of the book, but the story definitely kept my attention as it raced along . Before I knew it, the 'un-named' became Sam who got himself injured by an alien creature and rescued by a teenage girl/soldier toting a gun. And I wasn't even past page 20!
This book has more pace than a Ferrari on an autobahn.
Pre-apocalypse
Chapter four jumps back eighteen months. Sam is a normal teenager … apart from the experimental implant in his head to control his epileptic fits. And then the aliens arrive. Everyone except Sam falls under their control. Rachel, the girl who rescued him in the first chapters, is the first person he's spoken to since the spaceship appeared.
Sam passes out from his injury from the alien creature and wakes up in a secret hideout deep in the London underground where Rachel is hiding. There are several other teenagers also unaffected by the aliens strange mind control. Can only teenagers resist the aliens? Umm, no.
There's Doctor Stirling, a secretive man with a hidden agenda, and Jackson, an ex-military operative who trains the kids in the hope of defeating the aliens. This part of the story reminded me of the first book in Robert Muchamore's Cherub series but it speeds through without Muchamore's attention to detail. I thought that was a shame.
Post-training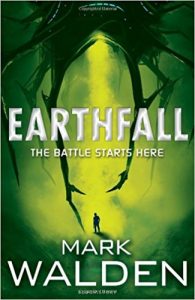 After that, our hero joins the others as they search for a way to rid the Earth of the invaders. I'm not usually one to complain about a book moving quickly, but I felt Sam took to his role just a little too eagerly and I sometimes wanted a bit more depth from the characters
There are lots of encounters with alien creatures (check out the one on the cover) and the surprise revelations about Sam and the mysterious Doctor Stirling slowed the pace a little towards the end.
Do we get an explanation for all this madness?
Without giving spoilers, Walden answered most of my questions and set the ending up nicely for the following books in the series.
The final verdict.
There is a LOT of action in this book but it isn't gory or detailed so it's well suited to it's 9 – 11 year old target audience. It has a welcome smattering of sarcastic lines which I'm sure young readers will enjoy.
This is a book for boys and girls alike. I particularly liked that the male and female characters were equal partners in the fight and were both capable or taking the lead and blasting aliens when necessary.
There were lots of twists in the plot which were welcome, although I did see some of them being 'set-up' in the early chapters.
I wasn't mad about Earthfall, but I didn't hate it either. Will I be reading the next book in the series to see how Sam's adventures continues? Probably.
The British Books Challenge

Mark Walden is an English author who claims to be the "the world's laziest man". I'm not quite sure he qualifies for this award as he's also written the hugely popular H.I.V.E. series so he's certainly not lazy in the writing department. However, his website was a little disappointing. Check it out, and you'll see what I mean. It won't take you long. Promise.
He also qualifies to be included as my entry into the British Books Challenge for July. Yay! I missed last month but I'm back again 🙂
Happy reading.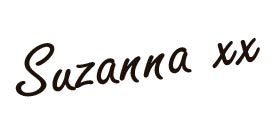 ---
---