Playlist for Sarah… and all human-alien hybrids far away from home
Music has always been a massive part of my life. I started playing the keyboard sat on my Grandma's knee, have marched in Brass Bands, earned my living as a singer and still teach piano to whoever wants to learn. It's no surprise that music plays a big part in my writing too.  I rely on it to set the mood – and also to block out the noise of 'real life'.
So, without further ado, here's my playlist for "Sarah", a short story prequel in the YA sci-fi romance series Ninety-five percent Human . The story tells how my protagonist grew up on a prison planet halfway across the next Galaxy and the fateful events that led to her becoming the latest genetic experiment and being sent to Earth. This playlist is perfect for all human/alien hybrids far away from home.
"93 Million Miles" by Jason Mraz
Why it made the list:
Jason Mraz is one of my favourite artists atm.
I love this video
Words that spoke to me:
240 thousand miles from the moon
You've come a long way to belong here
To share this view of the night
A glorious night
"ET" by Tyler Ward.
Why I chose it:
Honestly, with these words, this could have been written especially for Sarah.
I still want to drown
Whenever you leave
Please teach me gently
How to breathe

And I'll cross oceans
Like never before
So you can feel the way I feel it too
I'll mirror images back at you
So you can see the way I feel it too
"The Lightning Strike" by Snow Patrol
Reasons to listen:
This song gets epic.
Favourite lyrics.
And in the middle of the flood I felt my worth
When you held onto me like I was your little life raft
Please know that you were mine as well
"Earth" by Sleeping at Last
Which track to choose?
Sleeping at Last have so many great songs I could have chosen. Their music has been played in the movies The Twilight Saga and The Fault in Our Stars to name but a few and it's fantastic to write to.
I also love the mountains on this video: not Welsh mountains, but still great:-)
Words I loved
Fault lines tremble underneath my glass house.
But I put it out of my mind
Long enough to call it courage
To live without a lifeline.
"If I Could Fly" by Joe Satriani
Why it made the cut:
It's by Joe Satriani
It's from the album 'Is there love in space'
It's awesome
"Visitor" by Hundred Waters
My final choice is this track by Hundred Waters. It wasn't on Spotify but it's well worth a listen and I like this video showing the band which is an interesting mix of electric and acoustic instruments.

Hope you loved these songs. If you want to read the story while you listen, you can download 'Sarah' for free.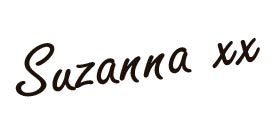 ---