I'm coming in at the eleventh hour with my review for the March British Books Challenge. It took me a long time to read Phoenix Rising, partly because I got distracted cutting trees down in the garden. Was that the reason I had a hard time connecting with this book? Here's what happened.
Junk-punk
Junk-punk. I didn't even know such a genre category existed but it has a definition in the urban dictionary:
People who dress in the "Mad Max" style which includes leather, steel, and other post-apocalyptic elements while straying from the classic metal head, goth, and punk genres; usually covered in dust, dirt, and grease, sporting needless survival gear from decades past. They have an affinity for throwing vehicles together from spare (usually rusty) parts and a welding torch. Hence being covered in dust, dirt, and grease.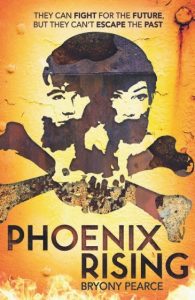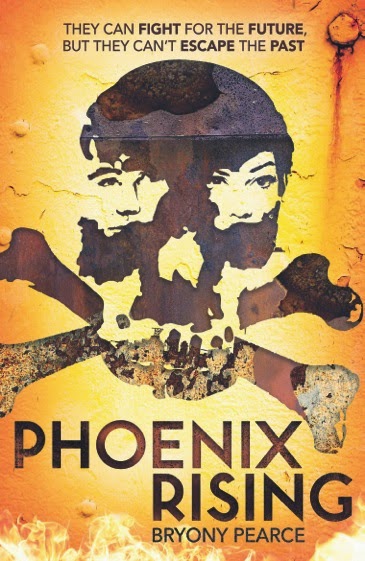 I loved the sound of 'junk punk' and thought the cover cleverly tied together the two main characters and pirate theme. The tagline drew me in as well. "They can fight for the future, but the can't escape the past."
So far, so good.
The Blurb.
In a future world where fossil fuels have run out and democracy has collapsed, an outlawed pirate crew fight for survival on their ship, the Phoenix, kept afloat by whatever they can salvage or scavenge on the debris-filled seas.

Toby has never known anything other than life onboard the Phoenix and he's desperate for adventure. But when trouble comes hunting the Phoenix down, Toby realizes that what you wish for isn't always what you want. He meets beautiful Ayla from the Banshee, a rival pirate ship and sworn enemy of the Phoenix, and his world is thrown into disorder.

How can he know who to trust and what to believe? The future rests on him making an impossible choice…
The book sounds it has everything I would like; pirates in a dystopian world; an underdog hero; a kick-ass heroine; fighting and rescue attempts; secrets from the past. What could possibly go wrong?
 The Good, the bad … and the really, really boring.
I can't tell you how much I wanted to love this book but, returning to the story after my stint at tree-felling, I struggled to carry on.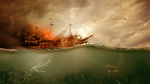 Despite the fact there was lots of action happening all the time; a storm threatening, a tricky salvage operation, injuries to the crew, a battle with a rival ship, etc etc, the pace seemed slow. There were a lot of characters from the crew introduced very quickly in the first chapters which could have accounted for this. Or perhaps the initial 'show-life-before-the-story-starts' section just went on too long? After I'd seen the crew make fun of Toby for being young once, I'd really got the idea.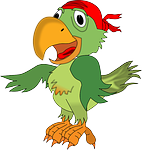 And whilst on the subject of the crew, I found them annoyingly stupid. For example, Toby has an AI in the form of a parrot, and none of the crew notices anything different from a real-life parrot. However, a child stowaway catches on to this within minutes. Maybe they were being stereotypical pirates, but 'all brawn and no brain' made for some irritating people.
Ayla, the love interest doesn't appear until a third of the way through the book. She is suitably tough and mean and smart but she had zero chemistry with Toby.
To illustrate my point, here's Toby and Ayla's first kiss.
The worst first kiss in the history of first kisses.
The lamplight glimmered in Ayla's green eyes and before he could think any further Toby lunged and pressed his lips against hers.

For a seconds Ayla froze, then she softened and her hand found his shoulder. She let the kiss go on, their breath mingling. Then, gently, she pushed him away. "What are you doing?" she whispered.

Toby moved back to her side, but instead of lowering his arm, he kept it around her shoulder. He expected her to shove him off, but she didn't. Instead her head came to rest on his collarbone. Her hair tickled his chin and Toby held himself still, terrified of disturbing her.
Now, OK, this is YA and I didn't want porno tongues or anything but really it didn't convince me they had I'd-die-for-you-true-love… or any kind of love… or even that they liked each other that much.
Final thoughts.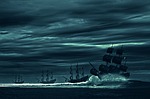 I liked the way the events leading up to the destruction of the world-as-we-know-it was done through newspaper clippings at the front of the book. Note: don't miss these out or you won't understand what's happened because the world-building in the actual writing doesn't really explain things much (which is actually odd because it feels like these points are over-written).
Phoenix Rising had all the makings of a great story but sadly it didn't work for me
The British Book Challenge.

I'm including my review of Phoenix Rising as my March book in the 2017 British Books Challenge .
Bryony Pearce lives with her husband and two children in a village on the edge of the Peak District. She launched her writing career as winner of the Undiscovered Voices competition in 2008 and there's a great account of her road to success on the bio on her blog.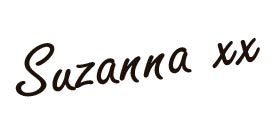 ---
---