Instructions for a secondhand heart
Remember my search for a YA romance to read for Valentine's Day? Miranda Dickinson suggested Instructions for a secondhand heart by Tamsyn Murray, so I checked it out. Thanks, Miranda. I'm very glad I did.
The Cover
I thought this was a great cover. You can't tell from the picture, but the red heart is raised up slightly so that the cut out letters effect truly do look cut out. The logline, "When life unravels, only love can stitch you back together," amps up the interest and I think the back of the jacket deserves a mention too because it carries on the feel of the book perfectly.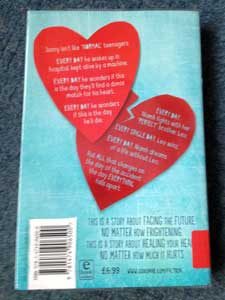 The Blurb
Jonny has a faulty heart and his time is running out. Niamh has just lost her twin brother in a tragic accident. As their fates collide, soon Jonny is on the mend – but desperate to know more about his donor. When he tracks down Niamh, he only intends to find out about her brother, the first owner of his heart. He doesn't plan on falling in love… A stunning, tear-jerking novel about grief, guilt, and the unpredictability of love.
The tears
OK, I knew this was going to be a weeper, and I did cry… a lot. In fact, I spent most of Valentine's Day behind a hankie.
Told from alternating POV, Murray sets up the story cleverly so we really care about the characters and their problems. I was rooting for them all the way. I cried when things went wrong; I cried when things went right.
But… and I'm not giving away spoilers… the biggest emotional whack was at the end and it wasn't even from the main characters. I only partially guessed what was going to happen. The author played the game perfectly. (I bet you want to know now, don't you?)
The characters
Jonny: I read that Tamsyn Murray did a lot of research into the process of organ donors and this really shows in the character of Jonny. He's been ill all his life and in hospital for year, at risk for infections and strokes. Worse than that, he knows for him to survive, someone else has to die.
Out of hospital and with a new heart, it was good to see him finding out who he is without the shadow of the illness. I loved his internal monologue and his fight to be 'normal'. His unlikely friendship with the 'bad-boys' gang cracked me up, and I was so pleased he got in his "great put-down." (No, I'm not telling, you'll have to read it for yourself).
Naimh: Naimh has been living in the shadow of her brother long before the accident that kills him. Even after his death (which she feels responsible for), she still considers she's 'just Leo's sister' and that everyone wishes she had died rather than him. She is flawed and you will totally relate to her.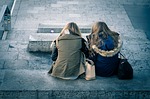 I also liked that she would take the lead in the relationship with Jonny. 'Jonny might just be shy. Maybe he's never kissed anyone and doesn't know how to start; I'm not sure I do, come to think of it.' 
Naimh has a great friend in Helen. She was a great example of how to support someone who is in the depths of the grieving process or just how to be a best friend.
The parents: Naimh's parents featured a lot the book. Again they are good well rounded characters and there were some surprises in the way they coped/didn't cope with the death of Leo.
Death and illness
There are some heavy portrayals of death and terminal illness in this book but it isn't morbid or depressing. Murray dealt with grief of the characters in a sensitive way and readers will come away from this book with a little more understanding than they started with.
Would I recommend the book?
Yes, yes, yes. The writing style is easy and the voices of Jonny and Niamh are authentic. There were some text exchanges between them. I've seen this done before in books and felt it was an effort by the author to be 'cool' or 'trendy' but the one's in this book came across as a natural part of the story.
Instructions for a Secondhand Heart is a quick read – I finished it in a day – but it has a surprising depth in its pages. However, you will need plenty of hankies.
My favourite quote
"… love isn't a tap you turn off when you don't want to care any more. It seeps into your soul, wears a path to your heart and leaves an unbearable emptiness when it's gone."
The British Book Challenge.

I read Instructions for a Secondhand Heart as my February book for the British Book Challenge 2017.
Tamsyn Murray was born in Cornwall but she has lived all over the UK qualifying her as a perfect author for the challenge. She writes books for YA and younger children. I'm excited to look for more of her work.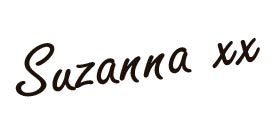 ---
---