I've been stuck in the cover re-branding of the Ninetyfive percent Human series this week (more about that another time), so I've not done much reading …  OK, make that none. But I have added "The Killer Angel" and "Twisted Tales 2" to my Kindle for when I finally get on top of my to-do list.
"The Killer Angel"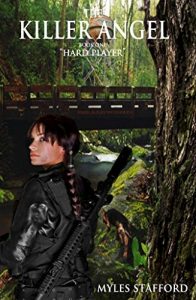 Firstly, I bought "The Killer Angel", which is book one in a series of four by Myles Stafford. Three of the books are already published and there is already a screen-play of the story, which seems a good sign.
The book is described as "a thrilling adventure into an all too likely future… " Will let you know if I survive 🙂
"Twisted Tales 2"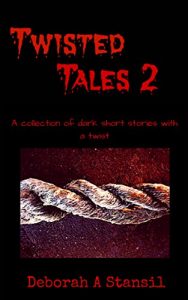 I like to have a book of short stories on hand for when I need a quick read.  Knowing I wasn't going to have time for a full-length novel this week, I picked up a copy of "Twisted Tales 2" by  Deborah A Stansil .
The stories range "from parties that go wrong, killers, dealing with the Devil and everything in between, this collection shows the darker side of human nature in all its black glory."
Sadly, I haven't got past looking at the titles yet. Maybe later.
So that's it. Two books added to Stacking my Shelves and none actually read. *sighs*
Hope you've all had a better reading week.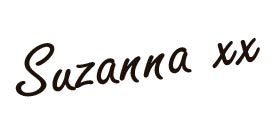 ---
---