It was back in 2012 when I published my first book, I didn't have any doubt that listing ShockWaves on Amazon and enrolling it in Kindle Select was the right thing to do. Yes, there are other platforms, like Kobo, Google Play and Apple iBooks but Amazon was, and still is, the giant of the publishing world.
Roll on five years and I've finally pulled the exclusivity on Amazon. It worried me that all my eggs were in one basket. Horror stories about authors having their reviews and even entire books deleted by the Great Amazon God felt wrong. I didn't like them having so much power over my income. Is it the right thing to do? Only time will tell.
But after taking my books out of Kindle Select, my next task was listing them on the other book retailers. There are several ebook distributors such as Smashwords and Pronoun. Both of these promise to help formatting the required epub files and will even help create covers etc for a small commission from your sales. As I already had covers and epub files (and because I'm a penny-pinching, control freak), I decided to try listing my books myself. First on my hit list was Kobo.
How to list a book on Kobo
Books from the Kobo store download to either the Kobo ereader, or an app. I put the app on my phone to try my books and it worked fine.
Creating an account.
To upload a book to the store you need to visit to Kobo Writing Life.
Create an account via the aptly named 'Create an Account' button from the menu on the left hand side of the screen.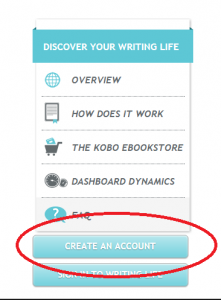 You fill in your name and address and then you have to verify your email address. It took a few minutes for my verification email to arrive. There was a 'click here confirm your email address and complete registration' link and also a big green 'Activate Account' button.
In the interests of research, I clicked both and curiously they took me to two different pages. The 'Click here' link took me to a page that required my bank account details whilst the 'Activate Account' button took me to a page that informed me I was almost done. There was then a link to click to enter my bank account details, so ultimately there was no getting away from the bank stuff.
The form asks you to enter the IBAN number of your bank account as well as your account number. Doing this sets the currency you will be paid in. I had to search about on my online banking to find this, but once it was entered, I was ready to go to the dashboard to start uploading books. Unlike Amazon, Kobo has none of the tricky tax forms or EIN numbers to bother with: a definite bonus.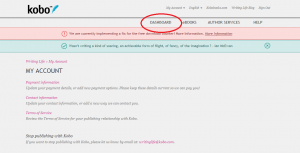 As there are no books added yet, my dashboard looks pretty generic but at least the 'Create New ebook' button was easy to find.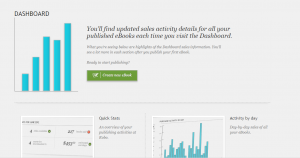 Adding a book
The process has 4 steps.
Describe your ebook
The information required on this page includes ISBN numbers, cover, author/publisher details, the category of your book and your synopsis.
Add ebook content
This is where you actually upload your manuscript. File type excepted are epub, doc, docx, mobi,  and odt. Regardless of the file type, Kobo converts them to an epub. As I already had ShockWaves in epub format, I can't vouch for how this process works but the uploading process was quick and easy and, once done, you get to download the book to check it. The epub turned out just fine.
Choose content rights
The next section has just three questions. I opted not to join Kobo Plus or enable the Digital Rights Management but I enabled Worldwide rights. Almost there.
Set the price
You have to enter the price in Canadian Dollars. A quick calculation on the currency converter and I was good to go. Kobo automatically converts the price you enter into other currencies so it's easy to check you've got it right.
The waiting game
With everything uploaded, it was just a matter of waiting for Kobo to check and list the book on the site. I pressed publish late Friday night and it was live by Saturday morning.
A search on the Kobo site quickly found my book. Typing in my name produced all my books including a link to OtherWorlds, the sci-fi/fantasy box set I'm in, which meant I didn't have to link everything together. Great.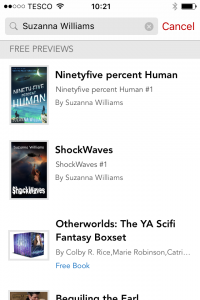 Promoting
Now I wanted to add a link to it from my website so potential customers could find it. I found an excellent article on the Kobo Writer's Life website on creating links.
[bctt tweet="Tip: remove the country and language indicators on your Kobo link when copying and pasting." username="@suzannawriter"]
So my link to ShockWaves went from:
https://www.kobo.com/gb/en/ebook/shockwaves to
This means that anyone clicking the link will automatically be directed to the correct website. Clever.
Next I created a link on Bitly so I could track clicks.
The last piece of the puzzle was to find some Kobo logo's (bet you can't type that ten times without typo's!) to put on my website to help draw attention to the new platform and I found this link to current Kobo graphics.
My Verdict
Was listing a book on Kobo easy? Yes.
Was it worth the effort? Are sales as good? I'll let you know.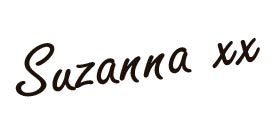 ---